Porcelain veneers have not lost their popularity.
((Not even during this challenging time.))

Even in San Francisco, which has managed to be less impacted by the COVID-19 pandemic, we have been forced to reinvent ourselves. It has forced us to develop solutions to the threat that this virus has imposed upon us. This is particularly true to dentistry, with its numerous elective procedures, such as porcelain veneers and smile makeovers. Dentistry is the only profession at large that engages with human beings who are required to keep their mouths open and unprotected while someone is working right next to their exposed nasal cavities and throats. This scenario appears to be the ultimate opportunity for an airborne virus to find its target.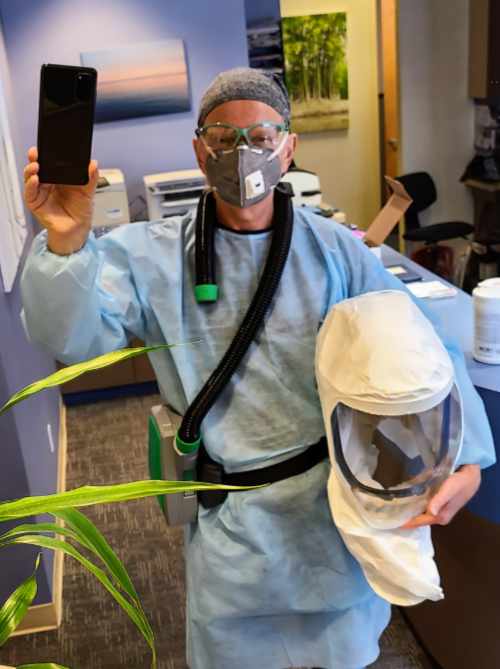 Hence, it is important to reflect upon the risks that are involved in elective procedures, such as a smile design with porcelain veneers.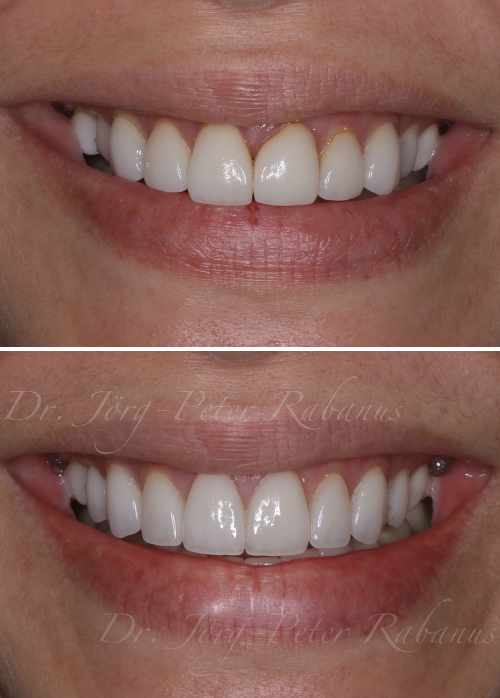 Patients and their dental professionals need to be mutually protected. This has been established by scheduling only one patient per day to avoid any possibly lingering biohazards. The treatment rooms have been fitted with high capacity HEPA filters that continuously remove any potential nanoparticles from the air. We use UV-C to radiate the treatment room before the patient arrives. I have taken four COVID-19 tests, which all have been negative. No surprise, since I have been practicing extreme social distancing during the last 6 months.
All my patients have taken their saliva tests at home to ensure they do nor carry the virus to the office. In addition, I am using a powered air-purifying respirator (PAPR) that totally separates the air that I am breathing from the air the patient is breathing. I don't believe that there is any better way to protect everyone involved during the various steps of the smile makeovers.
Porcelain veneers often require long treatment sessions due to the meticulous preparation of several teeth and the intricate execution of every step. I do not believe in quickly grinding down teeth to create some random receptacle for porcelain veneers and/or crowns. Minimally invasive dentistry requires time. Since tooth structure cannot be added back on once it was removed, I conservatively remove thin increments of tooth surface and then measure the clearance for the future veneers with
preparation guides that are based on diagnostic wax-ups.